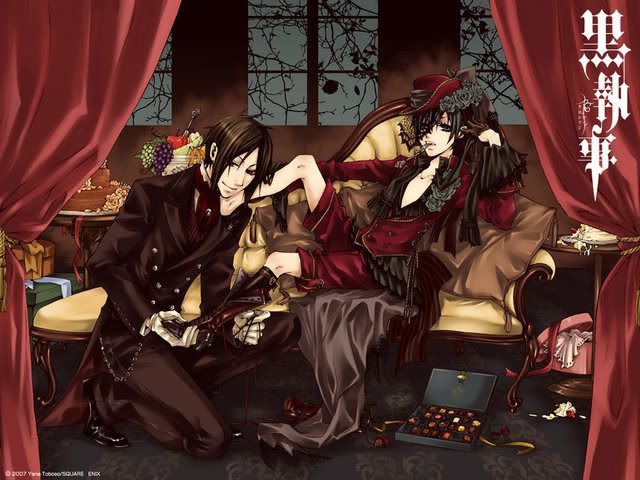 Yes. I've been needing a good, dark master/butler story ever since the end of The Cain Saga/Godchild. How I have missed my twisted Victorian angst!

But. I never thought I would see so many people killed with forks. Really. Forks. It is spoons-only for me for a good while. *smiles*
...The car off of a cliff bit though--great. It's always nice to see the evil underlings mentally tortured before their painful, flaming demise. Mwahahaha.