Like a fair portion of current anime fans, I find myself swimming in a sea of Naruto Shippuden and whilst I can honestly say that I believe Shippuden to be a step up from the original Naruto, I must admit to being some-what disturbed at the feelings this newest incarnation gives rise to in me.


Namely, the thoughts that I would mostly willingly have Neji's babies.











Yes, Neji's babies.

...

And all whilst having an affair with the Kazekagi.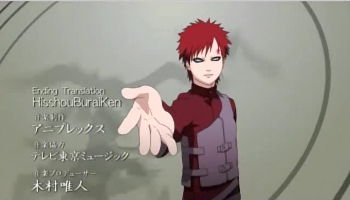 (Believe it or not, I actually spent most of Naruto disliking Gaara).




It is a sad, sad life when one can get twiterpated over inked men. Sad, and yet, oh-so-much fun. *giggles*