...And how could I forget: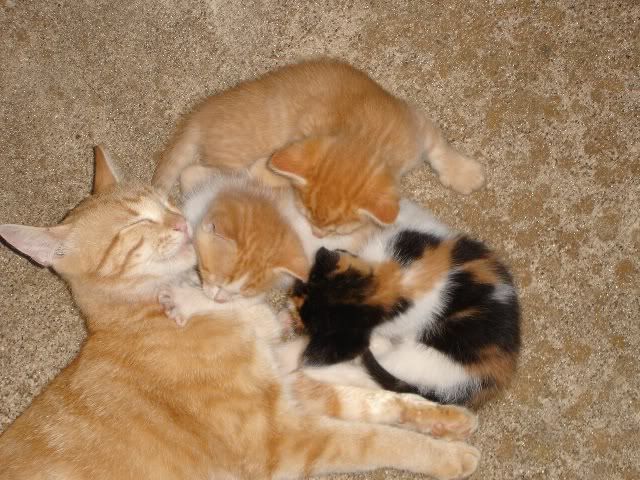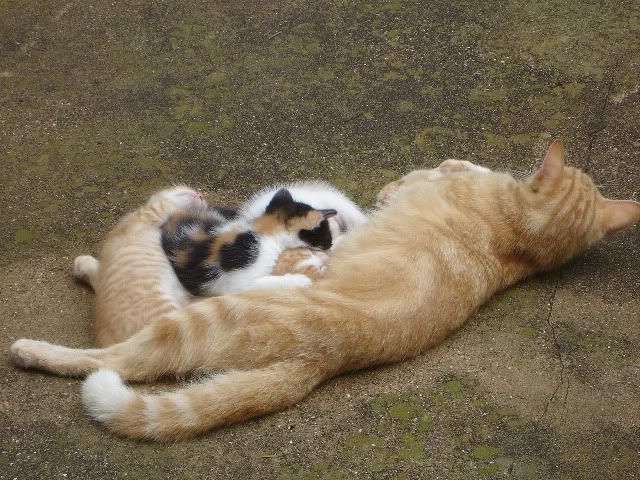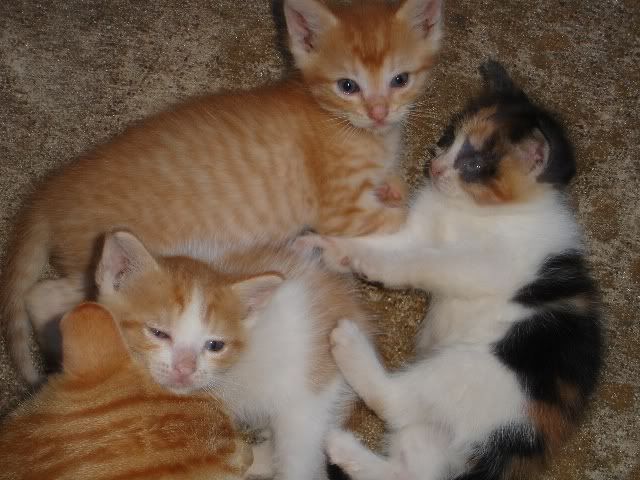 Forgive the ghosting over the calico's eyes. A friend dropped my almost brand new sony cyber-shot 7.2 mega pixel camera in the mud under a South Carolina bridge. *sighs*


One of the semi-wild cats I feed outside had babies earlier this spring and brought them up to live in my laundry room a few weeks past. At first they were very small and lethargic, frighteningly so, actually. But they have perked up significantly and now run and romp and play like kittens should. I need to get some newer pictures now that they are healthy. If anything, they are getting cuter!


And just so you don't forget GE or Kiku-kun (or in case you do know how BIG they've gotten lately):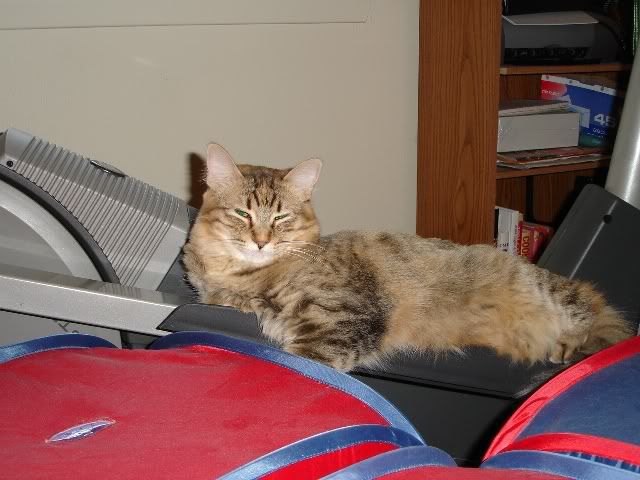 No, George, that is not how we are going to use the elliptical...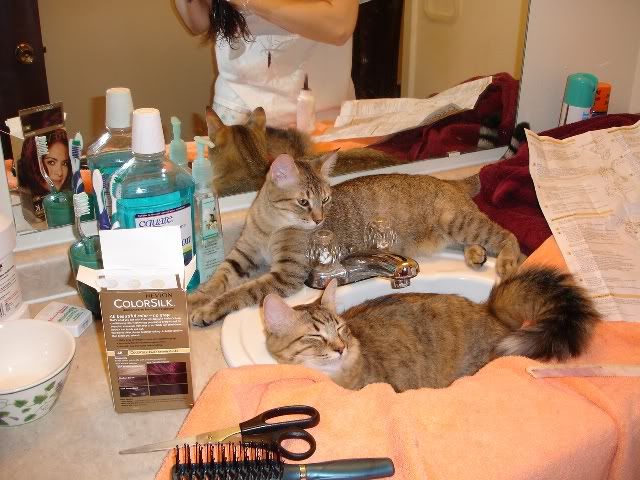 Live-in house guest is dying her hair and GE and Kikumaru want to help Note how I failed to garner any attention at all and how fluffy George's tail is getting.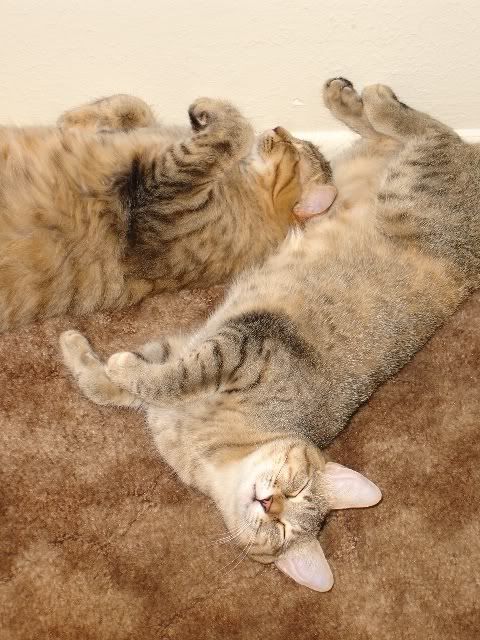 All that trouble making is tiring, to say the least.