Words to live by from FMA:

"Lieutenant, you really shouldn't underestimate the strength of coal miners."



Take that to heart, peoples. :p





I came home early today and was (sadly) surprised not to find two kitties waiting for me by the front door. I checked their kitty room (yes, they have their own room), the upstairs closet (junk room) and the library. No kitties, no kitties, no kitties.

Then I walked into my bedroom and was (not so terribly) surprised to find: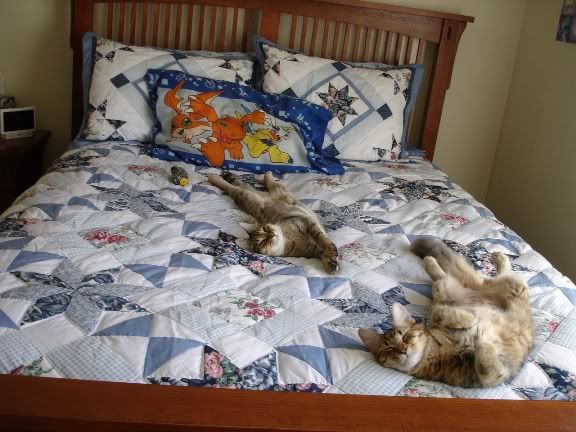 Doesn't that just make you sick with envy?


Naturally I have every intention of crawling up there with them later this afternoon for a sun-shiny nap. :)


Oh, to be a cat...